The opioid crisis has reached epidemic proportions. To combat it, the first step is acknowledging the problem. Get the facts about what's happening and get up to speed on why we the people must come together to make a meaningful difference.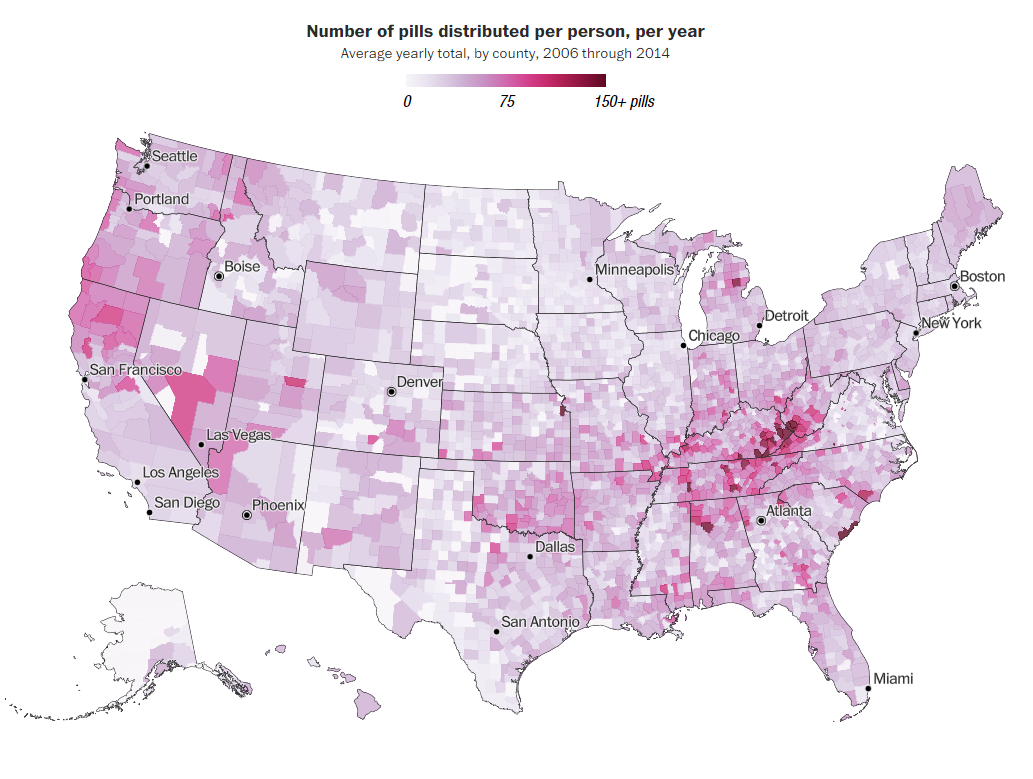 As part of the largest civil action in U.S. history, the secrecy of details surrounding the rise and proliferation of the opioid epidemic has finally lifted. A U.S. District judge ordered information from the ARCOS (Automation of Reports and Consolidated Order System) database, compiled and monitored by the Drug Enforcement Administration (DEA), be released, giving us a real look into the depth of this crisis. And it's mind-blowing.
100 billion opioid pills — yep, that's billion with a "b" — were distributed in the U.S. from 2006 through 2014. That's 32 pills for every adult and child in this country … every year. Right in our backyards, Leavenworth, Kan., was among the areas hardest hit. In the county during this window of time, 125,795,980 pain pills were distributed, or the equivalent of 186 pills per person per year.
Kansas Data
From 2006 to 2014 there were

1,139,992,606

prescription pain pills supplied to 

Kansas.

344,690,220

of the pills were distributed by 

McKesson Corporation

and

428,882,400

were manufactured by

SpecGx LLC.

VA CONSOLIDATED MAIL OUTPATIENT PHARMACY, LEAVENWORTH pharmacy received the highest number of pills.
Missouri Data
From 2006 to 2014 there were

2,168,750,877

prescription pain pills supplied to 

Missouri.

434,751,920

of the pills were distributed by 

Walgreen Co

and

799,339,247

were manufactured by

SpecGx LLC.

INTERLOCK PHARMACY SYSTEMS, FLORISSANT

pharmacy received the highest number of pills.
Shocking Statistics
The opioid epidemic is considered the deadliest drug crisis in American history. The numbers will surprise you.
The Society of Actuaries estimated the
total economic burden of the opioid crisis was at least $631 billion
from 2015 through 2018
Source: Davenport, Stoddard, Alexandra Weaver and Matt Caverly. "Economic Impact of Non-Medical Opioid Use in the United States: Annual Estimates and Projections for 2015 through 2019," Society of Actuaries report prepared by Milliman Inc. October 2019
Prescription and illicit opioids accounted for 75 percent of all drug overdose deaths nationwide in 2020
Between 1999 and 2016, there were more drug poisoning deaths (632,331) than the total American military and civilian deaths during World War II (418,500)
Source: Kansas Prescription Drug and Opioid Misuse and Overdose Strategic Plan, July 2018
3 out of 4 Americans who use heroin say their heroin addiction began with use of prescription opioids
Source: Cicero, T. E. (2014). The changing face of heroin use in the United States: a retrospective analysis of the past 50 years. JAMA Psychiatry, 71(7), 821-826. doi:10.1001/jamapsychiatry.2014.366
Drug poisonings are the leading cause of unintentional injury death in the U.S.
Source: Statista, Number of unintentional-injury-related deaths in the U.S. 2018 and 2019 by principal type. https://www.statista.com/statistics/526300/deaths-number-unintentional-injuries-by-principal-types-in-us/
There were 68,630 opioid-involved overdose deaths in 2020. That's an average of 188 deaths per day nationwide — 1 every 8 minutes.
Source: Centers for Disease Control and Prevention. (2021). Opioid Overdose Deaths Remain High. Retrieved from https://www.cdc.gov/drugoverdose/deaths/index.html
10.1 million Americans misused prescription opioids in 2018
Source: United States Department of Health and Human Services. (2019). About the U.S. Opioid Epidemic. Retrieved from https://www.hhs.gov/opioids/about-the-epidemic/index.html#data
The U.S. consumes the majority of prescription opioids in the world — but only makes up 5% of world population
Source: Kansas Prescription Drug and Opioid Misuse and Overdose Strategic Plan, July 2018
Nearly 247,000 Americans have
lost their lives to overdoses involving prescription opioids
from 1999 to 2019
Source: CDC National Center for Health Statistics, 2020. Retrieved from https://www.cdc.gov/drugoverdose/deaths/prescription/overview.html
People age 12 and older who need treatment for substance use disorder
Source: Substance Abuse and Mental Health Services Administration, "Key Substance Use and Mental Health Indicators in the United States: Results from the 2020 National Survey on Drug Use and Health," October 2021
2.7 million Americans had an
Opioid Use Disorder (OUD)
in 2020
Source: Substance Abuse Center for Behavioral Health Statistics and Quality. Results from the 2020 National Survey on Drug Use and Health: Detailed Tables. SAMHSA. Published October 25, 2021.
Overdose deaths involving opioids, including prescription opioids, heroin, and synthetic opioids (like fentanyl), have increased by more than eight times since 1999
Source: Wide-ranging online data for epidemiologic research (WONDER). Atlanta, GA: CDC, National Center for Health Statistics; 2021. Available at http://wonder.cdc.gov
CAUTION: SYNTHETIC OPIOIDS
The opioid epidemic is being increasingly exacerbated by fentanyl, a synthetic opioid. Overdose deaths involving fentanyl are increasing at an alarming rate: More than 56,000 people died from overdoses involving synthetic opioids in 2020 alone. In Kansas, synthetic opioid overdose deaths, mostly caused by fentanyl, increased by 130% from 2019 to 2020.
The facts about fentanyl
A synthetic opioid 50 to 100 times more potent than morphine

Linked to increases in overdose deaths
Can be illegally made and is often pressed into counterfeit pills or mixed with heroin or cocaine — with or without the user's knowledge
Via CNN Health
Drug overdose deaths top 100,000 annually for the first time, driven by fentanyl, CDC data show
Sure, America has acknowledged the problem. And measures have been taken to limit prescription opioids in the marketplace. But the crisis has continued to morph and overdose deaths have soared. The Covid-19 pandemic and the rise in use of fentanyl have both been key contributors.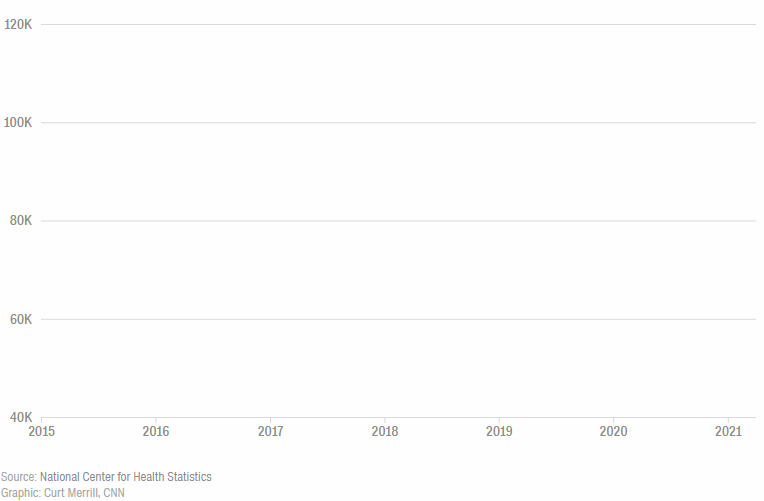 17.6%

of U.S. youths ages 12 to 17 who were prescribed opioids report misusing them
2.6%

of young people misusing prescription opioids have substance use disorder
Kids believe it won't happen to them. Parents believe it won't happen to their kids. No one is invincible when it comes to opioids. Denial is not an option: Parents and teens must take notice of the risks of opioid abuse and take responsibility to prevent it.
"The obsession will not cease. I make myself sick with craving…. How can I be so completely obsessed with something so innately evil, destructive, costly, and all-powerful?"
— Alexa Lamoureux, who became addicted at age 19 and died of an overdose at age 28. Her mother created the memorial site LearnFromLexi.org to educate parents and young people about the truth of addiction
As the opioid crisis evolves, so does the fentanyl overdose problem. It is not "out there." It's here. In our schools. Among American teens, fentanyl-related overdose deaths rose 350% from 2019 to 2021, according to a new study of data from the CDC.
Fentanyl killed their boys. Now these KC area parents are on a quest to save lives

Kansas City Star, April 25, 2022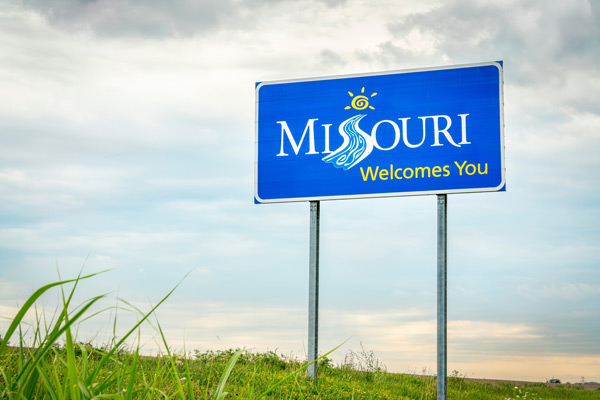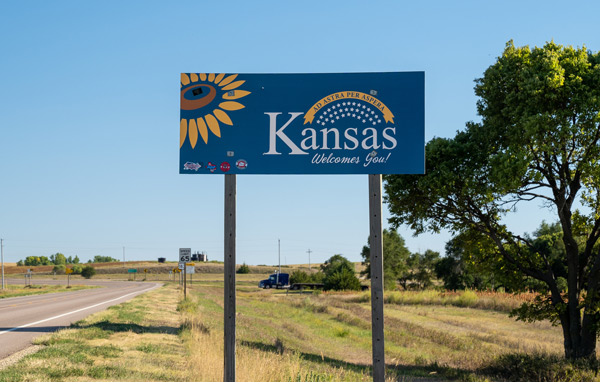 Kansas Governments Take Action
More than 2,600 parties nationwide are suing the opioid industry as a way to recoup funding that local governments have spent in response to the opioid epidemic. On that list are 28 governments in Kansas, including Johnson County, Leavenworth County and the Unified Government of Wyandotte County/Kansas City, Kan.
When Legal Turns Lethal
Addiction is a complex disease of the brain and body. It disrupts regions of the brain that are responsible for reward, motivation, learning, judgment and memory. It damages various body systems. It shatters families, relationships and neighborhoods. And it often starts with prescription drugs prescribed for specific pain.
In addition to the work being done by mothers and fathers, police forces, judges, politicians and communities to combat this crisis, every individual who has access to opioid pills needs to monitor, lock up and dispose of medication properly to ensure that an unintended deal doesn't go down on your watch … and unexpected consequences don't turn deadly.