Have you ever come into contact with opioids? If so, you must take responsibility for your part in addressing this crisis. Both legal prescription users and non-users can play an important role in combatting misuse and abuse.
Whose Responsibility Is It Anyway?
We've said it before, and we'll say it again. Your meds are your matter. Responsibly using legally prescribed opioids is simply where it starts. Monitoring, locking up and properly disposing of outdated or unused pills is essential for keeping your meds from doing more harm than good.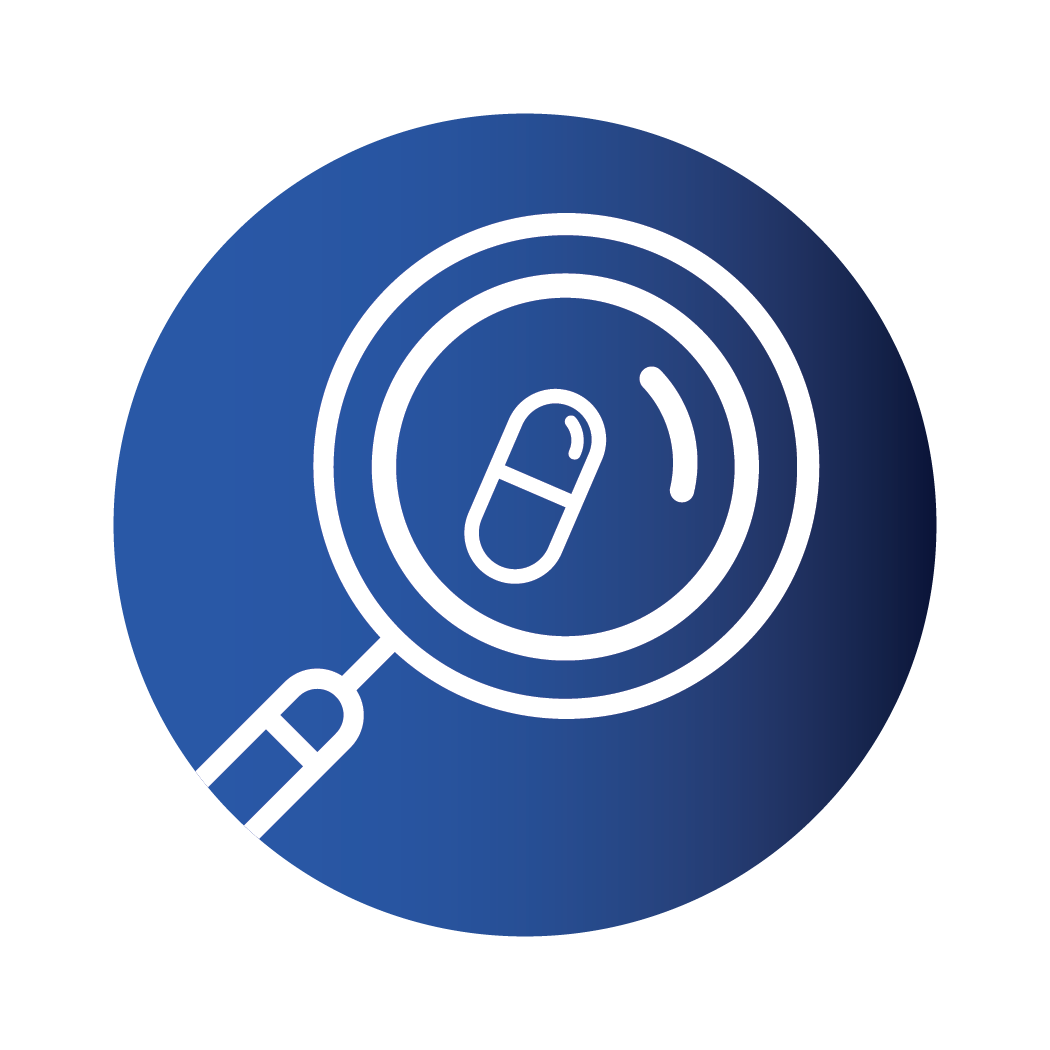 Monitor
Keep track of and count your pills as you take them.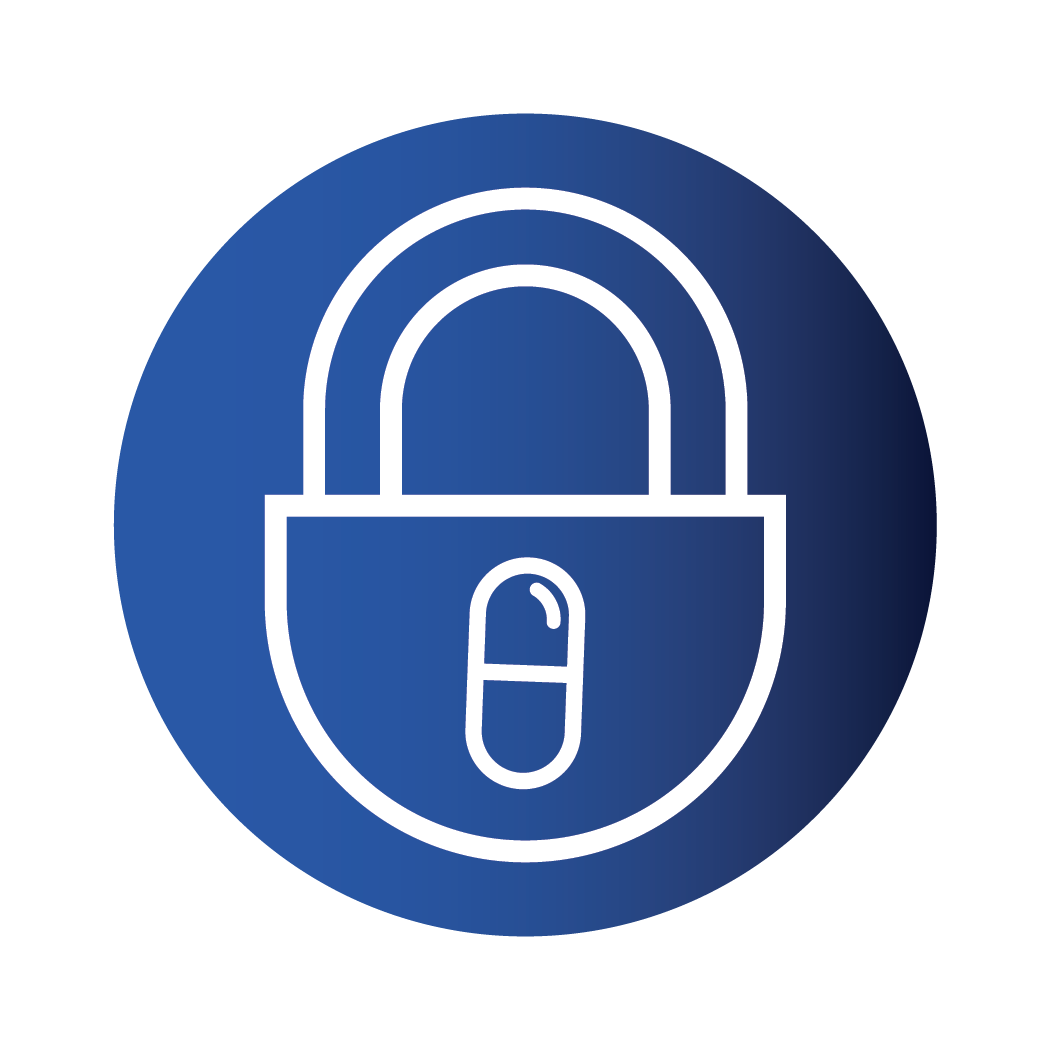 Lock Up
Place meds in a lock box or lock bag for safe keeping.
Dispose
Find a safe disposal site for expired and unwanted drugs.
Prescription Palooza
There are an incredible number of opioids in circulation nationwide, but the statistics are even more alarming here at home. At least 2.5 million opioid prescriptions were dispensed to Kansans in 2017 totaling more than 189 million opioid units. That's equivalent to 80% of Kansas residents receiving a 14-day supply.
According to CDC data, the rate of prescribing opioids was higher both in Kansas and Missouri than the national average in 2017:
Kansas — 69.8 opioid prescriptions per 100 people

Missouri — 71.8 opioid prescriptions per 100 people

National — 58.7 opioid prescriptions per 100 people


Opioid Prescriptions Per 100 People
The Case of the Missing Pills
A pill here, a pill there. But what can a handful of pills really do? According to data published by the Centers for Disease Control and Prevention, A LOT. If you're not monitoring your prescription medications, it can be easy for someone to quickly gather a stash of pills for abuse or misuse.
Opioid dependence can happen in JUST 5 DAYS.
The Kids Aren't Alright
Tweens and teens can easily get their hands on prescription drugs — even if it's not their prescription. Data from 2017 show that 3.7 percent of Kansas youth in grades 6 and up used prescription medication not prescribed to them. So how did they get it? 76% got the prescriptions from a friend or relative. And 14% were stolen from someone close to them.
Source: Greenbush. (2017). Kansas Communities that Care (KCTC) Student Survey. Girard: Greenbush- The Southeast Kansas Education Service Center, on behalf of the Kansas Department for Aging and Disability Services. Retrieved from www.kctcdata.org
Baby Maisie: Face of a Tragedy
In January 2019, nine-month-old Maisie Gillan died of an opioid overdose after ingesting a methadone pill legally prescribed to her 75-year-old neighbor, who didn't notice the pill was missing. Maisie is one of more than 9,000 children and teenagers whose deaths are attributed to opioid poisonings in the past 20 years. Of those deaths, 650 were children younger than 5 years old.
Prevent tragedy: Monitor. Lock up. Dispose.
Out of Sight ≠ Out of Mind
Purses. Cabinets. Drawers. Nightstands. Pockets. There are lots of seemingly natural places to store and stash your prescription medications whether you're at home, at work or in a care facility. Yet even when pills are placed out of sight, they are never out of mind for someone struggling with addiction.
Combatting the opioid crisis requires anyone who comes into contact with prescription opioids — including doctors, nurses, caregivers, parents, partners and individual users — to be mindful about where pills are located and who can access them. Choose lockboxes or locking cabinets and drawers for peace of mind and to avoid dealing drugs unintentionally.
Measured Actions. Better Outcomes.
You've seen the facts, and they're scary. Many contributors to the crisis have been unintentional participants. You may not even realize how much someone you know or love is struggling with substance use disorder.
Now that you know why to monitor, lock up and dispose of medications, learn how you can keep your prescriptions from doing more harm than good — and how to help someone who is combatting addiction.